When Doris successfully completed her veterinary studies in 1989, she decided to emigrate to England for an indefinite period of time to expand her experience in veterinary medicine. Upon arriving there, she quickly found a job at the PDSA, an animal welfare organization that covers the cost of veterinary treatments for low-income pet owners. In a relatively short time, she was able to gain valuable experience in treatment and also develop her surgical skills.

However, Doris lacked a proper leisure activity, as she always loved riding and horses. So she decided to go on a search for the perfect pony with her car. And that's where she found it: the Dales Pony, "Britain's Native Pony". Doris immediately liked the Dales Pony, as it was optimal in every way: a huge girth - perfect for riding, beautiful long mane, powerful black color, a full tail - so long that some ponies stepped on it while going backwards, and of course, the typical fetlock hair that characterizes the Dales Pony. She also immediately liked their temperament, as the ponies were calm, intelligent and incredibly affectionate. In short: love at first sight.

However, there was one problem: it was not easy to get one. No breeder would sell one. The Dales Pony was already so rare back then that it was impossible to get one. And there was no internet, meaning there was no search engine or classifieds platform that Doris could use to find her new love. So Doris called all the breeders listed with the Dales Pony Society one by one. Months went by until she was finally invited by a breeder. Mr. Hibbert showed her his entire farm in northern England, just as one would imagine it from "All Creatures Great and Small". It was a dream.

However, even Mr. Hibbert did not have a pony to sell. He drove his Defender across the endless meadows in the Lake District and every now and then one could see a pony on the horizon. Excitedly, he pointed to them and called them by name. "But you can't touch them," he said. So the drive continued through the national park.
Disappointed by this setback, Doris drove back home.

And so began the now over 30-year love affair between Doris and the Dales Ponies. At the end of 1991, she returned to Germany and began her Doctor thesis in Hanover.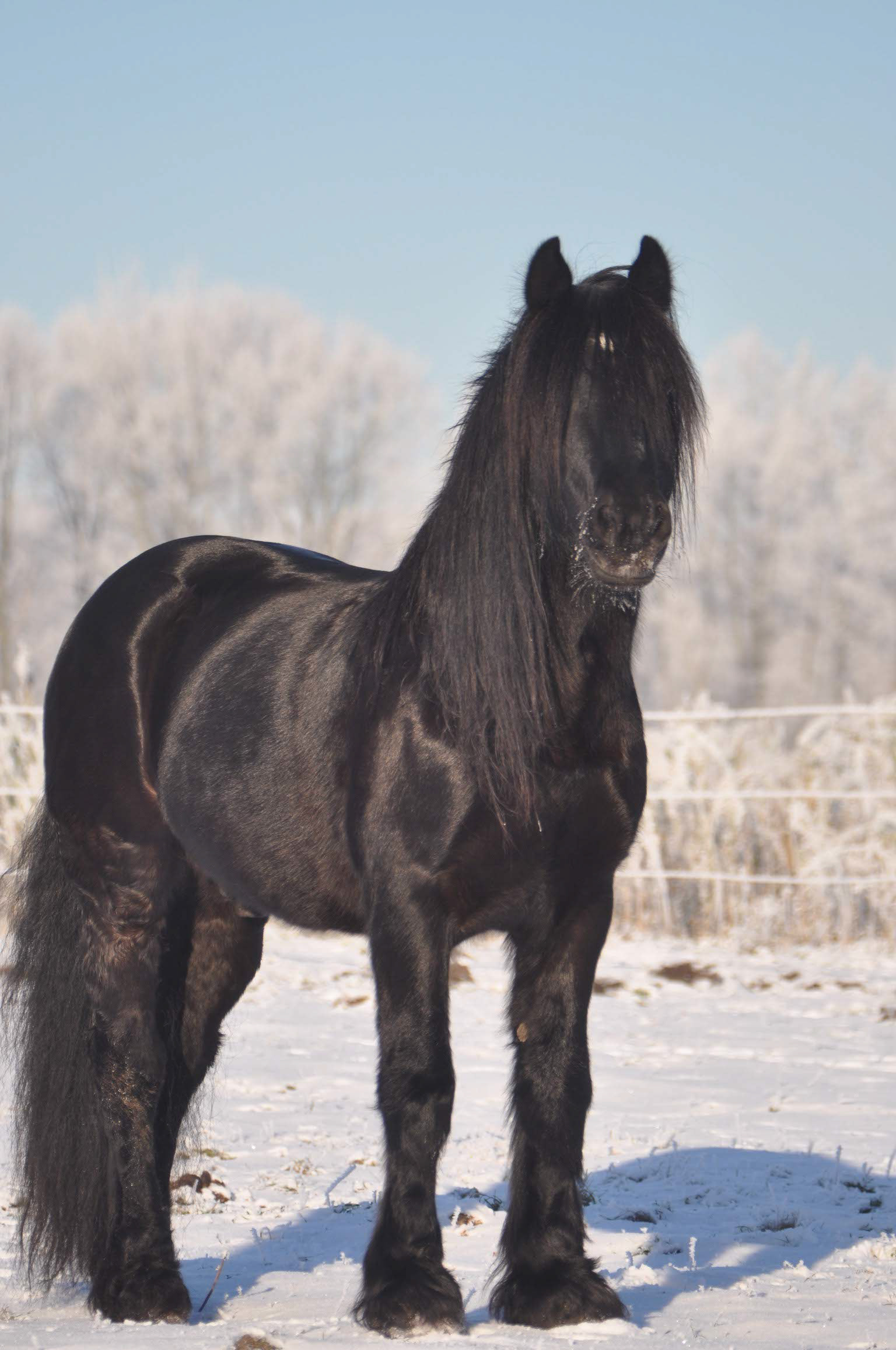 Just a year later, her stallion Castle John II followed, who was our faithful companion until 2021 and is the main sire of our Arche Noah Ponies.
Meanwhile, we have a new stallion, Castle Dales Nelson, who has integrated well into farm life.

The photos depicted here are symbolic and do not show Slaypits Princess. Castle Hill John II is being unloaded from the transporter in this picture.